Overheating during the night often decreases a person's quality of sleep. When your quality of sleep is disrupted, this affects your sleep onset and sleep cycles. The mattress you sleep on is an essential component of temperature regulation. Temperature regulation refers to the ability to heat and cool throughout the night.
Kulkote technology provides optimal comfort for its consumers by providing long term temperature regulation. Other "cooling" products offer an immediate cooling effect, but that effect dissipates quickly. Kulkote delivers immediate, ongoing, measurable and noticeable results.
How does the Kulkote technology work?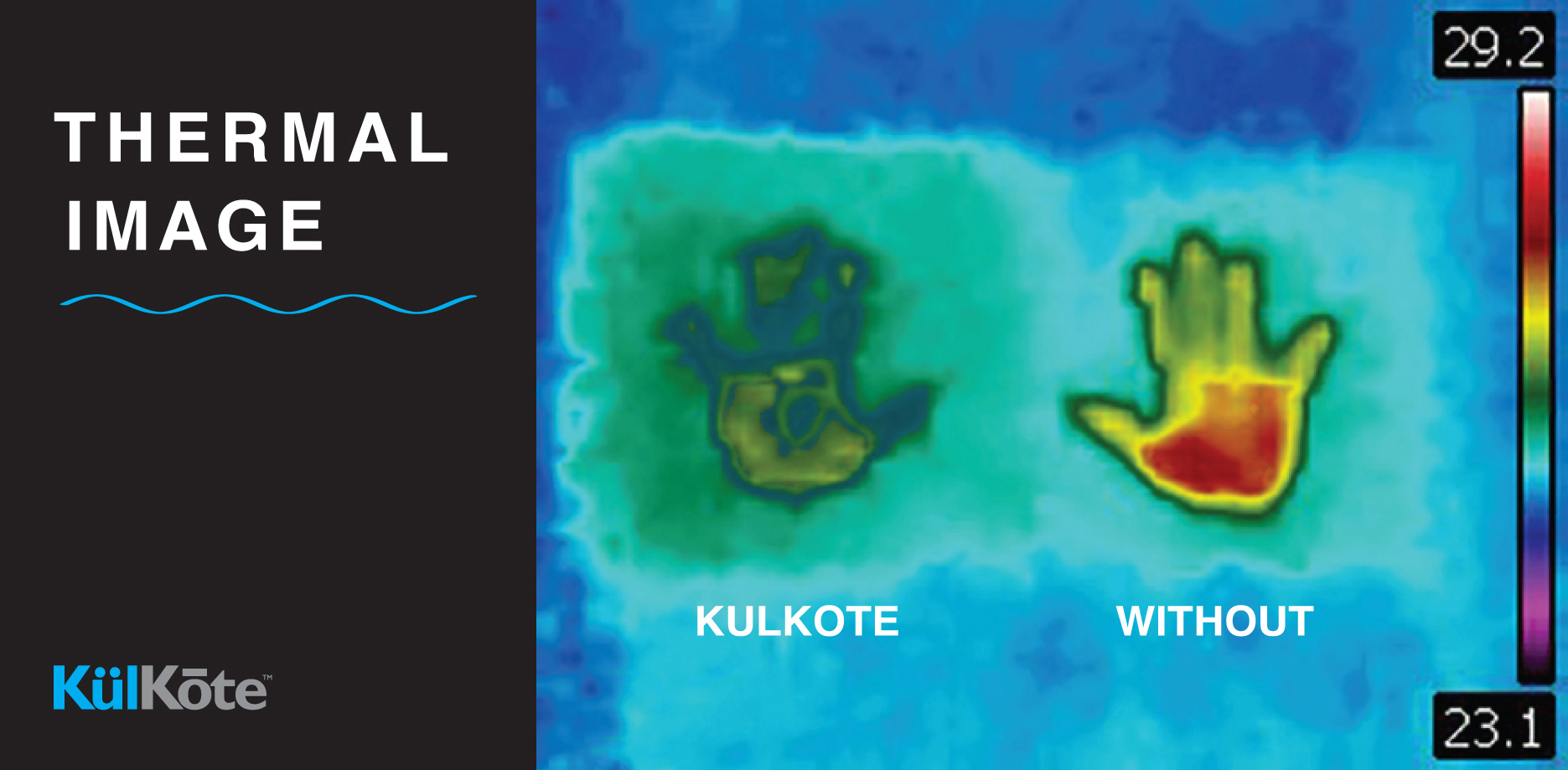 Kulkote consists of the highest end technology that's unique to the mattress industry.
1. Temperature Regulation
As Kulkote absorbs heat, a cooling effect is created. Kulkote's coating consists of water based molecules and Phase Change Materials (PCM's). Throughout the night, the human body's temperature fluctuates. As the heat source is removed, the heat energy is released. This leads to a decrease in temperature fluctuations, creating a more comfortable environment. By using Kulkote, the Alaska Mattress cools when hot and warms when cold. Kulkote can be added to foams, textiles and/or fibers for the purpose of regulating body temperature. This technology provides ideal comfort and allows you to sleep more soundly by keeping you not too hot and not too cold throughout the night. Kulkote provides the consumer with a more productive day by optimizing your rest to recharge and tackle the day.
2. Phase Change Technology
Kulkote works by continually changing phases from a liquid to a solid within a microcapsule. PCMs are microcapsules composed of an exterior shell and a wax-like core. When energy is absorbed and released in the form of heat, the core changes its state to provide immediate and long lasting temperature regulation. These phase changes are activated at a variety of temperatures to create temperature regulating characteristics across different products and uses.
The PCMs activate different temperatures and the water-based polymers have temperature-regulating characteristics. As body heat comes in contact with Kulkote, the PCMs begin absorbing and releasing energy based on their specific melting points. As PCMs absorb heat, a cooling effect is created. As the heat source is removed, the heat energy is released. This cycle manages temperature throughout the night. Kulkote actively regulates and insulates by cycling through phases creating temperature regulated comfort.